Reception for Authors & Artists Showcase - November 19th, 12:15pm-2pm
The Library, along with the Research and Grants Committee, is hosting the annual Authors & Artists Showcase to highlight the achievements of faculty, students, and staff. The entire university community and local community members are welcome at the reception to meet and greet our campus' authors and artists, many of whom will have research, creative works, and/or artwork on display in the Library. Refreshments will be served.
The Authors & Artists Showcase will be on display in the Library Art Gallery through January 6, 2016.
"Imperiled Landscapes" by Philip Jessup
The IU Southeast Library is happy to collaborate with the Arts Council's Art on the Road program in an exhibit featuring world renowned artist, Philip Jessup. This is the sixth in a series of exhibits and is part of the Louisville Photo Biennial (www.louisvillephotobiennial.com). The show runs from September 12th – October 17th in the Library Art Gallery (on the lower level of the library). An additional exhibit featuring Jessup's works is at the Horseshoe Casino Hotel.
There will be an artist lecture at Indiana University Southeast in the Ogle Center, Stiefler Hall on Sunday, September 20 at 3:00pm with a reception to follow in the IUS Library Gallery from 4:00 – 5:00pm.
About Philip Jessup: For 25 years, Jessup has campaigned professionally to slow global warming. More extreme heat waves and air pollution in his home of Toronto, Canada are local evidence of what is gripping the globe. Jessup worries about what the world will be like for his/our children. He feels fortunate that he can vent his concerns and leverage his knowledge with photography. Behind the camera he looks for environmental change happening in places that are close by, but also magnified on a global scale. The artist says "I can feel those special moments when unique patterns of light, color and texture surface from the clash of humans and nature. I hope to salvage some of the beauty that emerges when what is wild passes and communicate such rare moments to the future."
This summer Philip visited the Republic of the Marshall Islands, a Pacific small-island nation, prior to his exhibit and lecture. His recent photo shoot will document the rising tide that in the not too distant future threatens inundate atoll-based cultures and peoples due to global warming. He will share some of these images in his upcoming talk for the first time, along with photos of a melting Arctic hamlet, Pond Inlet, which complement those shown included in two local exhibits
Philip won the Bronze award in the Royal Photographic Society's 152nd International Print Exhibition. Canadian Geographic published Secret Hollows, his 12-page photo essay on Toronto's ravines. Philip has participated in numerous exhibitions, and his work is in the Victoria & Albert Museum, as well as collections of several multi-national corporations.
Prior to shifting his focus to full-time photography, Philip led international efforts to adopt LED street lighting worldwide. He was the Executive Director of the Toronto Atmospheric Fund for nine years. He co-founded an international network of cities devoted to reducing fossil emissions. He currently consults for the World Bank.
Library CLOSED for Labor Day Monday September 7
The Library will be closed on Monday September 7 in observance of Labor Day. The Library is open Saturday September 5 and Sunday September 6. Regular hours will resume on Tuesday September 8.
August Intersession Library Hours
Intersession Hours
| | |
| --- | --- |
| Dates | Schedule |
| Saturday - Sunday, August 8 - 9 | CLOSED |
| Monday - Thursday, August 10 - 13 | 8 am - 5 pm |
| Friday - Sunday, August 14 - 16 | CLOSED |
| Monday - Friday , August 17 - 21 | 8 am - 5 pm |
| Saturday - Sunday, August 25 - 26 | CLOSED |
Regular hours resume Monday August 24, 2015
Repeating Connections and Structuring Whimsy Exhibit & Reception
The IU Southeast Library is happy to host Repeating Connections and Structuring Whimsy - Selected Mixed Media Drawings from "Strains Familiar" by Emily Schuhmann, a Fine Arts faculty member here at IU Southeast. This show runs from July 6th through September 3rd 2015 in the Library Art Gallery (on the lower level of the library).
A reception for this show will be held on Friday, July 24th, from 5-7pm.
Libary CLOSED for July 4th Holiday
The IU Southeast Library will be CLOSED Friday July 3 through Sunday July 5 in observance of the July 4th Holiday. Regular operating hours will resume on Monday July 6.
Summer Intersession Hours June 25 - 28
| | |
| --- | --- |
| Dates | Schedule |
| Thursday - Friday, June 25 - 26 | 8 am - 5 pm |
| Saturday - Sunday, June 27 - 28 | CLOSED |
Regular hours resume Monday June 29
Open Books Friday July 10
Open Books will meet Friday,June 12, at noon in the Library (LB 230). We will be discussing Plutocrats: The Rise of the New Super-rich and the Fall of Everyone Else by Chrystia Freeland. The world's wealthy elite are more wealthy, more knit together, more separate from their fellow citizens, and probably more powerful than ever before. This book describes their lives and, more important, how their lives affect all of ours. Our world increasingly revolves around global elites who not only have an oversized effect on our politics but also set the trends and furnish us with the dominant discourse which is a challenge to our institutions. The author attempts to give us clues about how we can overcome. Everyone is welcome!
Open Books Friday June 12
Open Books will meet Friday,June 12, at noon in the Library (LB 230). We will be discussing Raised on Radio by Graham Nachman. An account of when radio gave the U.S. for the first time a national form of communication, and unlike today, one that was not so diverse as to make it impossible, as it is today, to provide a format that nearly all Americans could share. Everyone is welcome!
Library CLOSED Monday May 25
The Library will be CLOSED on Monday May 25 in observance of Memorial Day. The Library will be OPEN normal operating hours on Saturday (5/23) and Sunday (5/24). Regular hours will resume on Tuesday May 26.
Customizable, Shareable Folders in IUCAT
By Popular Request: Customizable, Shareable Folders are Now Available in IUCAT! We're pleased to announce that a new & improved way of managing lists of items within IUCAT has just launched. With the new Folders functionality, logged-in users of IUCAT are able to:
save items for use in later sessions
re-order references within those folders
create multiple folders (lists) in which to store items
choose to share folders publicly if desired
Open Books Friday May 8
Open Books will meet Friday, April 10, at noon in the Library (LB 230). We will be discussing Ed Hotaling's Wink. It is the story of Jimmy Winkfield, a three-time Kentucky Derby winning jockey who found even more fame and fortune in international racing. It's a lively history of racing as well as a story of pluck and dignity, as Jimmy Winkfield, a phenomenal early twentieth century black jockey, achieves maximum success in the US but is forced to pursue his career abroad because of racial discrimination. I am thoroughly enjoying this book and hope you are too. Everyone is welcome!
Midnight Hours in the Library
The library will be having extended hours until exams are over. Limited services after 10 p.m. Free coffee will be available after the Library Bistro closes for the evening Monday - Thursday during this time.
| | |
| --- | --- |
| Dates | Schedule |
| Monday - Thursday Apr. 20 - 23 | 8 am - Midnight |
| Friday Apr. 24 | 8 am - 5 pm |
| Saturday Apr. 25 | 9 am - 5 pm |
| Sunday Apr. 26 | 12 noon - 6 pm |
| Monday - Thursday Apr. 27 - 30 | 8 am - Midnight |
| Friday May 1 | 8 am - 5 pm |
| Saturday May 2 | 9 am - 5 pm |
| Sunday May 3 | 12 noon - 6 pm |
| Monday May 4 | 8 am - Midnight |
| Tuesday May 5 | 8 am - 8:30 pm |
Open Books Friday April 10
Open Books will meet Friday, April 10, at noon in the Library (LB 230). We will be discussing Alic Goffman's On the Run. Forty years in, the War on Drugs has done almost nothing to prevent drugs from being sold or used, but it has nonetheless created a little-known surveillance state in America's most disadvantaged neighborhoods. Arrest quotas and high-tech surveillance techniques criminalize entire blocks, and transform the very associations that should stabilize young lives—family, relationships, jobs—into liabilities, as the police use such relationships to track down suspects, demand information, and threaten consequences. Alice Goffman spent six years living in one such neighborhood in Philadelphia, and her close observations and often harrowing stories reveal the pernicious effects of this pervasive policing.
Open Books Friday March 13
Open Books will meet Friday, March 13, at noon in the Library. We will be discussing Walter Isaacson's Benjamin Franklin: an American Life. In this authoritative and engrossing full-scale biography, Walter Isaacson, bestselling author of Einstein and Steve Jobs, shows how the most fascinating of America's founders helped define our national character.
New Primary Source Collections from Gale
The IU Southeast Library is happy to provide the following new primary source collections from the publisher Gale: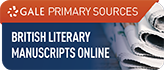 British Literary Manuscripts Online
An online archive that provides access to the poems, plays, novels, diaries letters, and more of many major British authors, written between 1660-1900. This collection also provides access to rare primary source materials from the medieval and early modern periods, c.1100 to 1660, including letters, poems, stories, plays, chronicles, religious writings and commonplace books.
Provides access to the publications and archives of the Royal Institute of International Affairs (Chatham House), the world-leading independent international affairs policy institute founded in 1920 following the Paris Peace Conference.
Financial Times Historical Archive
Provides access to the Financial Times, the world's most authoritative daily business newspaper, from 1888-2010.
Provides full-text access to The Independent, a major British daily national newspaper, from its launch in 1986 through the end of 2012.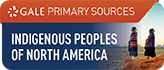 Indigenous Peoples: North America
Provides access to primary sources materials covering the cultural, political and social history of Native Peoples from the seventeenth into the twentieth century.
Liberty Magazine Historical Archive
Liberty, a weekly illustrated magazine, charted the course of middle America from 1924-1950 with art, stories, and feature articles from some of the 20thcentury's greatest authors, celebrities, artists, and politicians. Liberty Magazine Historical Archive, 1924-1950 features the complete run of the magazine, including more than 17,000 stories and articles ranging from mystery and suspense to autobiography and humor, and revealing the attitudes, lifestyles, fads, and desires that drove middle class America in the first half of the 20th Century.
The Listener was a weekly publication, established by the BBC in 1929 as the medium for reproducing radio - and later, television - programmes in print. It is our only record and means of accessing the content of many early broadcasts.

With major contributors including E. M. Forster, George Orwell and Bertrand Russell, it also provided an important platform for new writers and poets; W. H. Auden, Sylvia Plath and Philip Larkin being notable examples.

As well as expanding on the intellectual broadcasts of the week, The Listener also discussed major literary and musical programmes. 10% of its content was not connected to broadcasting at all, and it regularly reviewed new books. What united the often diverse articles was the BBC's cultural mission of educating the masses.

Having chronicled the transformative rise of radio and television, The Listener finally ceased publication in 1991, just on the dawn of the internet age.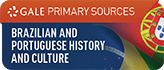 Brazilian and Portuguese History and Culture: The Oliveira Lima Library
This collection provides coverage of Brazilian history, politics and literature. The majority of this collection is in Portuguese, with additional content in English, French, Spanish, German, Italian and Latin.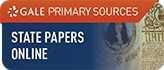 State Papers Online: Early Modern Government in Britain and Europe
Includes the official records of the Secretaries of State serving the ruling monarch, from 1509-1782. This collection contains correspondence, reports, memoranda, parliamentary drafts and depositions from ambassadors, civil servants and provincial administrators on almost every subject.
London Sunday Times
Since 1822, The Sunday Times has provided thoughtful analysis and commentary on the week's news and society at large. Murder, theatre, sport and politics – all collide in its pages in an abundance of glorious narrative detail.

World-famous for its cutting-edge investigative journalism, the U.K. newspaper broke many of the key stories of the twentieth century, including the thalidomide scandal in the 1960s, the exposure of Kim Philby as a Soviet double-agent, and the revelations about the Israeli nuclear program in 1986. In more than 800,000 pages, The Sunday Times Digital Archive, 1822-2006 is a gateway to the greatest crimes, careers and culture of the last 180 years.
Access to Associated Press Archive from Gale
The IU Southeast Library is happy to provide access to:
Associated Press Collections Online - An archive of primarily 20th century news materials that provide original perspectives on historical events around the world from a distinguished news reporting organization.
Specific sub-collections in this resource include:
The News Features & Internal Communications Collection highlights the interpretive and analytic side of journalism and tells the story of The Associated Press itself. The news features, dating from 1940, include news analysis, human interest stories, and entertainment and sports reporting. Written by many of the AP's best writers, these pieces allowed journalists the freedom to address cultural happenings, examine the back story, and provide an interpretation of events. This collection also provides rare access to an array of internal AP publications dating from the turn of the century. The AP World and other in-house serial publications cover staff news, company news, technological innovations, bureau histories, news policies, and weekly tallies of the AP's top stories. Non-serial publications include a wide variety of informational and promotional brochures, AP style manuals, handbooks for correspondents, and technical manuals. Together, these publications are an invaluable source of information about the AP and its staff as well as the history of news coverage, news transmission, and photo technology. Also included in the collection are unpublished histories and personal papers of AP staff members.
AP: U.S. City Bureaus Collection Breaking news since 1846, the Associated Press (AP) has long been relied on for delivering accurate, timely news. This collection offers access to records from the AP's Atlanta, Austin, Birmingham, Chicago, Dallas, Miami, New Orleans, Philadelphia, and Pittsburgh bureaus, dating from 1931 to 2004.
Records include news stories in various stages of production, covering major social movements, natural disasters, crime, disease, politics, and hundreds of other topics of regional or national importance. Also included in bureau records are correspondence between the bureau and the New York office, memos, meeting notes, and more.
The Washington D.C. Bureau Collection provides access to bureau records (1938-2009), documenting the administrations of seven U.S. presidents. The collection contains an extensive trove of wire copy and includes coverage of press conferences, travel, speeches, campaigns, and messages to Congress.
The copy reflects the major events of each presidency, including the Kennedy assassination, Watergate and the Nixon impeachment hearings. This collection also includes biographical files maintained for the purpose of writing obituaries—files on statesmen, entertainers, scientists, politicians, and other prominent people ranging from Indira Gandhi to John Lennon to Cesar Chavez. In addition, the collection offers extensive coverage of US elections and campaigns.
Open Books Friday Feb. 13
Open Books will meet Friday, February 13, at noon in the Library. We will be discussing Jill Lepores's book Book of Ages: The Life and Times of Jane Franklin. From one of our most accomplished and widely admired historians, a revelatory portrait of Benjamin Franklin;s youngest sister and a history of history itself. Like her brother, Jane Franklin was a pssionate reader, a gifted writer, and an astonishingly shrewd communicator. Unlike him, she was a mother of twelve.
Loeb Classical Library now available
The IU Southeast Library is happy to announce that we now provide access to Loeb Classical Library
Founded by James Loeb in 1911, the mission of the Loeb Classical Library has always been to make Classical Greek and Latin literature accessible to the broadest range of readers. The digital Loeb Classical Library extends this mission into the twenty-first century. Harvard University Press is honored to renew James Loeb's vision of accessibility, and presents an interconnected, fully searchable, perpetually growing, virtual library of all that is important in Greek and Latin literature. Epic and lyric poetry; tragedy and comedy; history, travel, philosophy, and oratory; the great medical writers and mathematicians; those Church Fathers who made particular use of pagan culture—in short, our entire Greek and Latin Classical heritage is represented here with up-to-date texts and accurate English translations. More than 520 volumes of Latin, Greek, and English texts are available in a modern and elegant interface, allowing readers to browse, search, bookmark, annotate, and share content with ease.
Library CLOSED Monday January 20
The Library will be CLOSED on Monday January 19 in observance of Martin Luther King, Jr. Day. Regular hours will resume on Tuesday January 20.
Spring 2015 Open Books