Skip to Main Content
It looks like you're using Internet Explorer 11 or older. This website works best with modern browsers such as the latest versions of Chrome, Firefox, Safari, and Edge. If you continue with this browser, you may see unexpected results.
Links to Research Centers
Mindset Scholars Network

"The Mindset Scholars Network (MSN), housed at CASBS, is a national, interdisciplinary body of scholars whose mission is to inform the application of research and theory on academic mindsets--psychological factors affecting student motivation and persistence--to systemic efforts to reduce inequality in educational opportunity."

PERTS College Transition Collaborative

" How do mindset interventions improve student success?

They help prepare students to develop social capital on campus—such as close friendships, involvement in student groups, and engagement with professors and the development of mentor relationships. These are essential resources for college student success. Worries about one's belonging or academic abilities—arising from previous social or economic disadvantage—can prevent students from pursuing these opportunities. "
Research on Belonging and Growth Mindset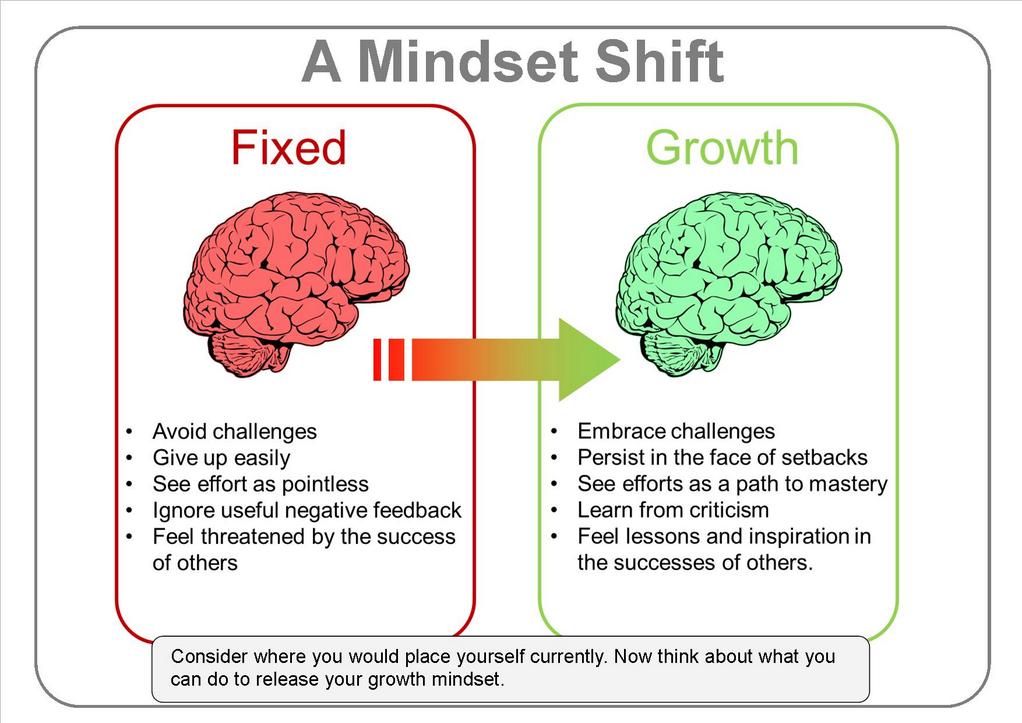 Our FACET Leadership Team was familiar with issues related to grit and growth mindsets, but we were really concerned about how to transfer cultural capital to first generation college students so that they could be successful and persist to graduation. We read a powerful article from the New York Times Magazine called "Who Gets to Graduate?" which featured the issue of belonging, in addition to encouraging a growth mindset to help students persist to graduation.

Below are some of the articles that added to our understanding of supporting all students, but especially disadvantaged (first generation and ethnic minority) students in persisting to graduation by helping encourage belonging and using a growth mindset to take advantage of the human resources available on campus to help them be successful. We learned that SUCCESS = effort + strategies + help from others (Yeager, et al. 2013).
Photo Illustration: Gary S. King, https://twitter.com/Gary_S_King/status/524856533432426497/photo/1
Books
Mindset

by

Call Number: BF773 .D85 2006

ISBN: 1400062756

Publication Date: 2006-02-28

Contents: The mindsets -- Inside the mindsets -- The truth about ability and accomplishment -- The mindset of a champion -- Mindset and leadership -- Mindsets in love (or not) -- Parents, teachers, and coaches: where do mindsets come from? -- Changing mindsets: a workshop.

Mindsets in the Classroom

by

Call Number: LB1060 .R495 2013

ISBN: 1618210815

Publication Date: 2013-09-01

"When students believe that dedication and hard work can change their performance in school, they grow to become resilient, successful students. Inspired by the popular mindset idea that hard work and effort can lead to success, Mindsets in the Classroom provides educators with ideas for ways to build a growth mindset school culture, wherein students are challenged to change their thinking about their abilities and potential."

How Children Succeed

by

Call Number: LB1139.25 .T68 2012

ISBN: 9780547564654

Publication Date: 2012-09-04

"Why do some children succeed while others fail? The story we usually tell about childhood and success is the one about intelligence: success comes to those who score highest on tests, from preschool admissions to SATs. But in How Children Succeed, Paul Tough argues that the qualities that matter more have to do with character: skills like perseverance, curiosity, optimism, and self-control."