Skip to Main Content
It looks like you're using Internet Explorer 11 or older. This website works best with modern browsers such as the latest versions of Chrome, Firefox, Safari, and Edge. If you continue with this browser, you may see unexpected results.
Kit Information
Countries included in this kit are: Brazil, Bolivia, Paraguay, Uraguay.
This kit consists of 1 container of artifacts, 1 container of resources based on the universal 12 themes and a book bag.
Language
Portuguese is the official and national language of Brazil and is widely spoken by most of the population. The Portuguese dialects spoken in Brazil are collectively known as Brazilian Portuguese. The Brazilian Sign Language also has official status at the federal level. As of 2019, the population of Brazil speaks or signs approximately 228 languages, of which 217 are indigenous and 11 came with immigrants. In 2005, fewer than 40,000 people (about 0.02% of the population at the time) spoke any of the indigenous languages.
Brazil Country Flag
ORDEM E PROGRESSO in English means ORDER AND PROGRESS
Brazil States Map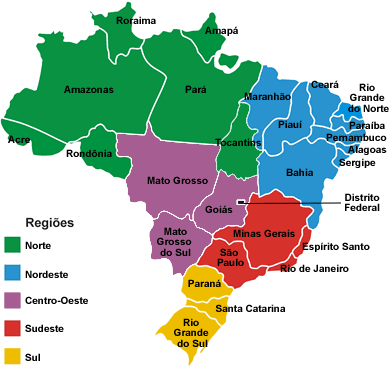 Book Bag Contents
Brazil - Artifact Photos